Alan Casey Entertainment Agency - Australia
Brisbane - Sydney - Melbourne - Gold Coast - Sunshine Coast - Toowoomba - Ipswich - North Coast
New South Wales - Queensland - Victoria - South Australia

Ph 1300 666 286 International 61 + 422 434 014
Joel - Comedy Circus Stunt Show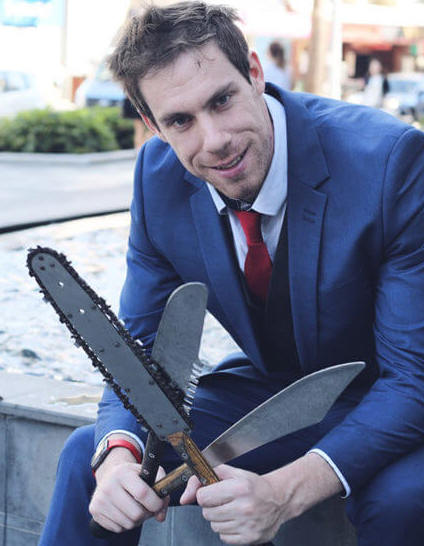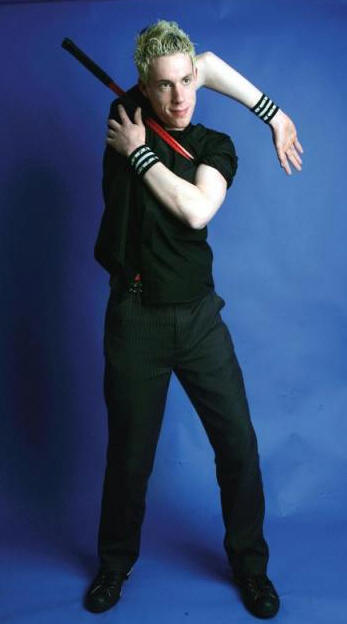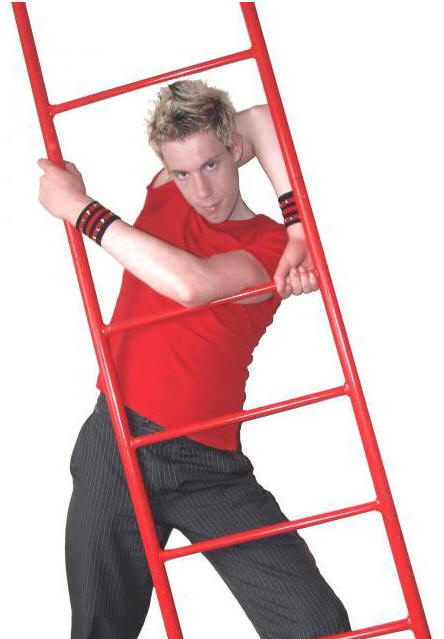 Joel is a skilled daredevil Performer who has entertained and charmed audiences all over the world with his
Comedy Circus Stunt Show.
He juggles running chainsaws, contorts his entire body through himself, disarms animal traps with his bare hands
and balances fifteen feet in the air on a really tall ladder.
Joel Fentonís Comedy Circus Stunt Show is a result of years of dedication, experience and very little social life.
His energetic Show is a devilishly clever combination of deadpan improvisational comedy, audience participation
and dangerous yet shamelessly ridiculous circus stunts that leave audiences of all ages laughing for more.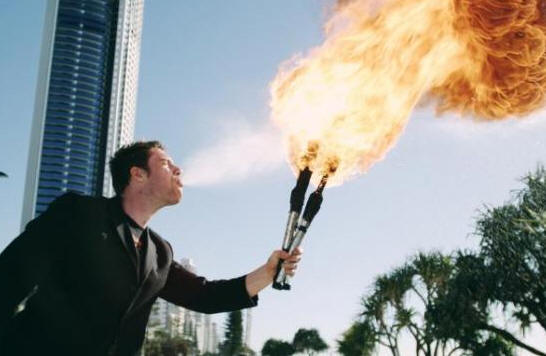 Email Us Phone: 1300 666 286