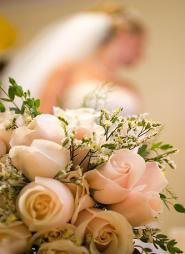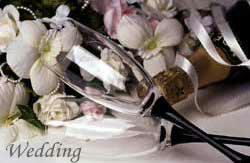 Professional High Quality DJs
Play all your requests
Free lighting
Well dressed
Friendly & Helpful
Arrive & Set up early
Vast range of music
Professional Equipment
MC Service available

Wedding DJ Plan
The following plan is a guide only You may add or subtract what you enjoy and prefer.

Pre Dinner
A selection of romantic music to enhance the atmosphere as guests arrive and mix and mingle,
allowing conversation with an ambience of elegance.
Formal Entry
A special song is selected (your choice) to highlight the Bridal parties entrance or select a fun song for this special moment.
Dinner
Gentle music for guests to enjoy as they partake in a sumptuous dinner in celebration of your wedding.
Elegant Romantic music, played to enhance the atmosphere,
allowing guests to continue good conversation & enjoy themselves.
Speeches
The DJ will discontinue music at this time to allow the MC to conduct your special formalities.

Alternatively - special fun songs can be played as the Groom, Parents and special guests come forward to speak.
Cutting the Cake
A special song as you cut the cake, this enhances this beautiful moment
The Bridal Waltz
This is one of the highlights of your special day.
The DJ will play your personally selected songs
During the Bridal Waltz the bridal party, parents & guests are invited to the dance floor.
A second song is also played allowing your guests to enjoy this special moment also.
The Bride and Groom can use this second song to dance with the parents.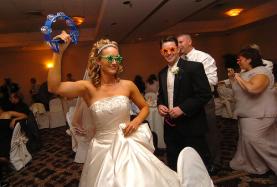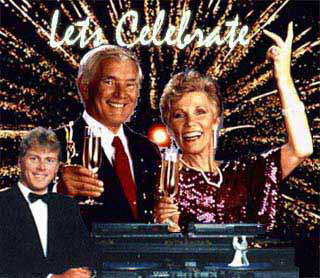 Dancing
The DJ will play a range of good music including all your requests,
family favourites, party songs, great dance songs A wide mix for all to enjoy.
Farewell
As the night comes to a close, guests are invited to participate in the Bride & Grooms farewell circle.
Commencing with the throwing of the Bouquet and tossing of the garter.
The Bride and Groom are then invited to move around the circle, allowing guests, family and friends to wish you love and luck.
Music is played to enhance this special time. Fun music + inspiring pieces.
A farewell archway by your guests as you depart.
The above is only a guide - We can assist you to plan your own program personally with you for your special day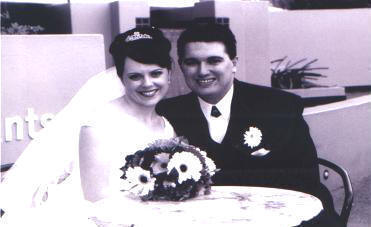 Dear Alan,
Please accept our sincere thanks for helping
make our day so special. Soul therapy was especially great,
also the piano man and DJ were the perfect combination
making our wedding very memorable. We hope this photo
gives you a feel of the happy atmosphere we enjoyed
Thank you so much - Barry and Tammy Stanton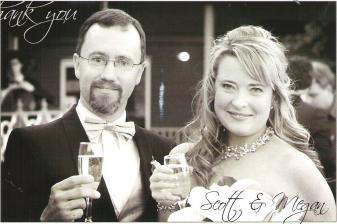 Dear Alan,
Thank you for the wonderful Wedding music
supplied by the DJ Alex Mc Carrick, all our guests had a great time.
Best wishes Scott & Megan Crawford
Client Comments - Letters of Thanks from Brides Click Here

Should You Do Your Own Music or Hire a DJ?
Your wedding day is a major event in your life.
Organizing it can be fun and daunting at the same time.
Until now youíve probably been concerned over gowns and suits, making sure that the cake will be outstanding,
booking the limousine, celebrant and venue, selecting the most delightful floral arrangements,
selecting rings, organizing the catering and pondering over seating plans.
Itís only natural that these things are of high importance on your list of things to do
because you want your wedding day to run smoothly and be perfect!
But have you given much thought to the music?
Wedding music can make a huge difference to whether you and your guests remember this event as
gorgeous, or as Ďok, but too bad about the musicí.
Organizing the music can often be left to the last minute.
Most couples either overlook it or figure that this is a thing that they can do themselves to save money.
Thinking like this can really devastateyour enjoyment of this momentous occasion on the day
Plus impact on the total atmosphere of the event.
Just imagineÖthe guests arrive and the reception venue and there is no music
because youíre still out getting photos done, the sound system hasnít been set up or your delegate has been distracted.
Are they entering just a room of empty noise?
Has a musical backdrop been created against the void of conversational pauses?
Is the volume correct?
No doubt you wonít want people complaining that it is either too loud, or inaudible.
No, this just wonít do.

Why should you be stressing about the music when you should be enjoying this most special moment in your life
Thatís where quality entertainment comes to the fore.
A DJ or a Band, or a combination, will know exactly what music is needed at precisely the right moment.
And if anything needs tweaking, it can be handled immediately without you having to worry.
When the speeches begin, the DJ will discontinue music to allow the MC to conduct the formalities.
Alternatively special fun songs can be played as the Groom, Parents or special guests come up to speak.
Also you will want a special song as you cut the cake to enhance this beautiful moment.
A DJ can have this on hand and playing at precisely the right moment.
So too as you then move to the dance floor for your Bridal Waltz.
Now itís time to party, to celebrate, and you will want your guests to share in this celebration.
So itís time for dancing.
If you compile and use your own music, your selections may not be he most conducive for all to enjoy.
For instance, you might love the latest singles, but do your guests?
You need to remember that there will be age differences to cater for,
so a wide selection of music genre is recommended.
Parents might appreciate an occasional tune from their era,
A profession DJ can help you by playing the best music mix designed specifically for dancing.
This range of music will include all your requests, family favorites, party songs, great dance songs & romantic moments.
So ensure that your wedding music is organized early and thoughtfully.
Donít leave it to chance or try to scrimp on money by doing it yourself.
This may cost your memories of the event dearly.
Make sure you hire entertainment professionals to oversee this important aspect of your wedding,
so that your wedding is remembered for all the right reasons.
In fact, you may even discover that the outlay for hiring a DJ or Band
may be one of the less expensive things of the entire event

JoAnn Clarke - Author, Artist and Entrepreneur