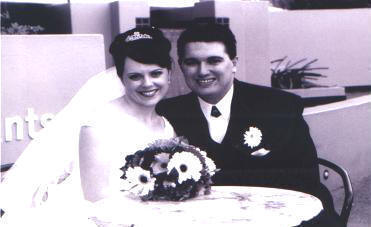 Dear Alan,
Please accept our sincere thanks for helping
make our day so special. Soul therapy was especially great,
also the piano man and DJ were the perfect combination
making our wedding very memorable. We hope this photo
gives you a feel of the happy atmosphere we enjoyed
Thank you so much - Barry and Tammy Stanton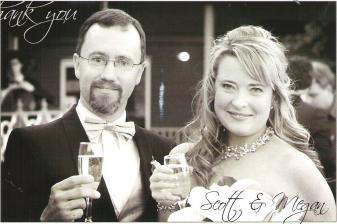 Dear Alan,
Thank you for the wonderful Wedding music
supplied by the DJ, all our guests had a great time.
Best wishes Scott & Megan Crawford
Hi Alan
Chris and I would like to thank you for the fantastic job the band (the Hippos) did on the weekend.
We had some fantastic feedback re their performance
All the best
Sarah & Chris Jones
Thank you for the night as far as Mel & I are concerned there was not one thing that went wrong.
We will speak of the night for a long time and
the music was tops. A lot of people commented that
the music variety was A-grade. Once again thank you and we will recommend your DJ to anyone.
Steve & Melissa Henwood.
I am writing to thank you for the excellent DJ on the
night of my Wedding. It was absolutely perfect on the day,
I was extremely happy with his service.
Once again please thank him for making my day so special.
Inge Foley
We have just come back from our honeymoon
and we would like to say thank you so much.
The music was perfect, He played all of our favourite songs and everyone was able to have a dance.
I will forever be recommending your DJ services.
Tracey Wright and Cameron Armstrong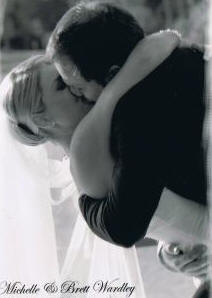 Dear Alan
Thank you for your help in booking
the entertainment for our wedding
The String group was amazing for our ceremony and canapé's and the DJ was awesome during the reception.
They all helped to make our day perfect,
so please pass on our thanks
Kind Regards
Michelle & Brett
Hi Alan,
We were very impressed with the performers you sent to us.
The DJ and the Piano package were the perfect combination
and made the reception very memorable.
(Pianist) created a warm and comfortable
atmosphere during the dinner.
(DJ) was great and was so in tune with our guests,
that the dance floor was always full.
Many guests said it was the best reception
they had ever been to.
Thank you so much and we would
certainly recommend your services
Kevin & Enid Lacey
Dear Alan
I Just wanted to write you a quick Thank You
You guys have been amazing to deal with and I really appreciate your professionalism and understanding
of our taste in music
To Me the music is the most important aspect of any event. especially my wedding.
Thank You Again
Carolyn Jones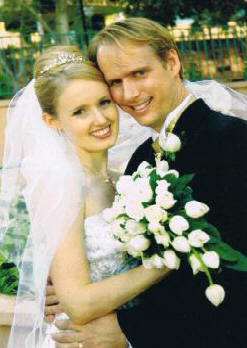 We wish to thank you for organizing such
wonderful entertainers for our wedding.
String Quartet
Piano Player
DJ
Magic Illusionist
Fire Act
All were very professional and provided a lot
of enjoyment for us and our guests on the day.
We wish to extend our sincerest
Thanks on to each Entertainer
Best Regards
Angie & Luke Trouchet
Kyle and I would like to thank
you for providing the Live DJ
as our wedding entertainment.
He was fantastic and our guests loved his friendly nature.
His live performance was a hit and the
dance music he chose was perfect!
We were very happy with your service and would
recommend you to other friends getting married.
Thank you
Kelly & Kyle Mills



Paul and I would very much like to thank the DJ
for an entertaining evening of music
plus some fun games at our Wedding.
We loved the Grease Megamix karaoke and Nan hasn't stopped talking about the balloon game.
Kind Regards
Paul & Michaela



Thank You so much for your help on our wedding day.
We were both very pleased with the atmosphere
you helped create
Melissa & Carl