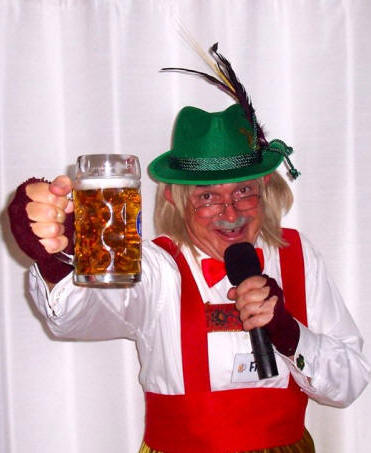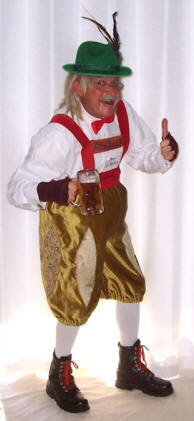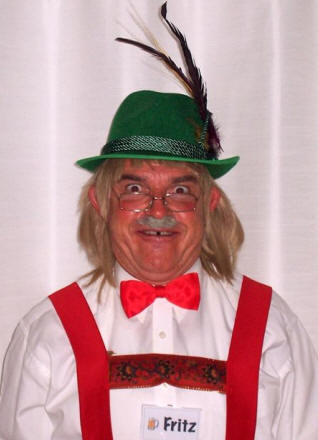 "Fritz Frankenfurter"
Family Friendly German Games character as roving or stage Compere/MC.
Happy to work in with Oompah bands - Chicken Dance etc.
Loves these types of jobs - connecting audience to stage etc. Happy to do meet and greet before.
Games Include
* "Pass the German Sausage"; "Find the German Sausage"; "Starker Mann" (strong man/woman + boy and girl);
Egg balancing: I supply props for these * Sausage Eating: Venue supply sausages * Apple Eating Competitions Etc
If venue has a Spin & Win Wheel or similar, can use for "Chicken Wheel", or "Sausage Wheel", lucky spots etc.
As always, happy to discuss with venue. I can supply my own radio/roving mic and patch in with
band's sound system or band sounds system