Alan Casey Entertainment Agency - Australia
Brisbane - Sydney - Melbourne - Gold Coast - Sunshine Coast - Toowoomba - Ipswich - North Coast
New South Wales - Queensland - Victoria - South Australia

Ph 1300 666 286 International 61 + 422 434 014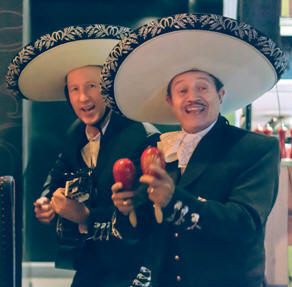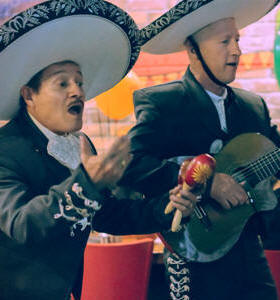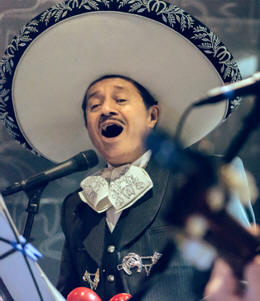 Serenata (Brisbane) From $600 upwards - Subject to location and time of performance






Gold Coast - Brisbane - Northern NSW - Sunshine Coast - Queensland

Duo Serenata was formed in 1991 to perform Mexican Mariachi songs for the
Brisbane Ethnic Music and Arts Centre's (BEMAC) World Music Cafe in Brisbane.
The charisma and exuberance of Ovidio combined with the precision and dexterity of Russell
gave rise to a very special energy and this proved so popular
The Duo Serenata subsequently performed every year for the 10 year duration the World Music Cafe.
In addition, Duo Serenata has performed extensively in and around Australia at Multi-Cultural Festivals and Functions,
Hotels, Restaurants and any event requiring a Mexican, Latin American or Spanish theme.
More recently the Duo Serenata was a featured act at the Fista Latina at Southbank.