Alan Casey Entertainment Agency - Australia

Brisbane - Sydney - Melbourne - Gold Coast - Sunshine Coast - Toowoomba - Ipswich - North Coast
New South Wales - Queensland - Victoria

Ph 1300 666 286 International 61 +7 3290 1733

Guys in Ties
Fun - Music - Comedy - Games - Kids Participation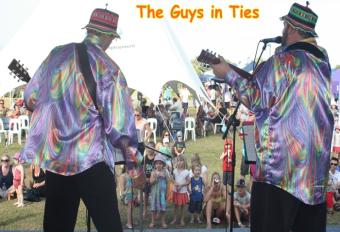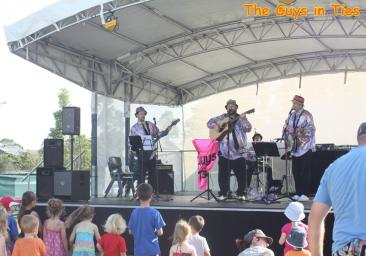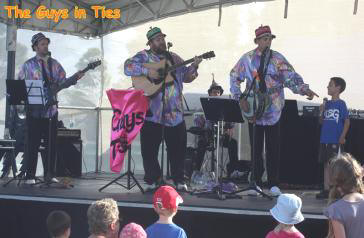 The main interaction will be Brett (Stoic and stable and wry sence of humour) and Andrew (Witty but annoying) style interaction.
Classic straight man funny man! Very similar style to Shrek and Donkey.
Jeremy is fairly low key as the drummer in the back and Howie just says the random things that shouldn't be in there but kinda suggests he has
some weird leanings and that he is a bit short of intelligence (for comedy, he will be the only one in braces maybe with his pants worn a bit high).