Alan Casey Entertainment Agency - Australia
Brisbane - Sydney - Melbourne - Gold Coast - Sunshine Coast - Toowoomba - Ipswich - North Coast
New South Wales - Queensland - Victoria - South Australia

Ph 1300 666 286 International 61 + 422 434 014
Comedian - Magician - Christopher Wayne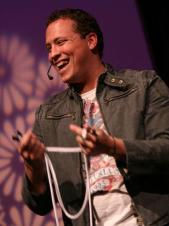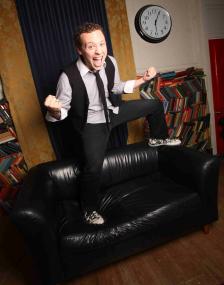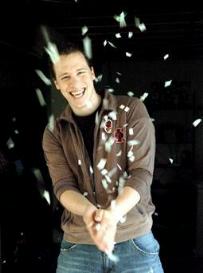 Brisbane based Christopher Wayne has been dubbed as one of Australia's Biggest Entertainers.
After working as a factory hand out of high school, he decided to pursue his life long dream of working in entertainment.
5 years later, Christopher works full time as a Comedy Magician & Illusionist,
performing over 250 shows a year all over Australia and neighbouring countries.

Every week, Christopher is watched on television by millions of young viewers performing and teaching
his unique brand of magic on Channel 10's "Toasted TV".
Additionally, Christopher is one of the key comedy writers behind the B105FM Breakfast Show with Labby, Camilla and Stav. Christopher has also been featured performing magic on Fox 8's "Extreme TV",
and has appeared as a guest contestant on "Are You Smarter Than A 5th Grader".

Christopher's live shows are designed to cater to all audiences at all styles of events.
His live stage show "More Than Magic" (a sell out touring show in 2008) is a fusion of Comedy Magic,
Illusion and Audience Participation - Featuring breath taking escapes, and Christophers two signature
effects "Snow" (Making it snow absolutely anywhere) and "Lethal" (one deck of cards, one volunteer, one hunting knife).

Christopher's impressive list of satisfied clients include
Westfield Shopping Centres,
Centro Shopping Centres,
Coca Cola,
McDonalds,
Austereo,
Australia Zoo,
Showcase Entertainment
and many more.

Gold Coast - Brisbane - Northern NSW - Sunshine Coast - Queensland