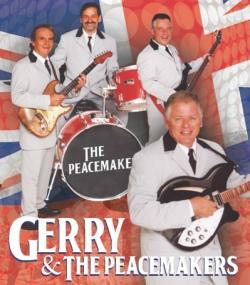 Rock n Roll + Classic Rock + 60's Revival

The group is compromised of four highly experienced musicians.......
Bernie Hutton, Ricky Wilson, Allan Kershaw and Martin Hope,
all of whom have explored various musical genres ranging from Rock and Jazz to Blues and Country.
This tight four piece group produces a full sound on stage which is complimented by strong vocal harmonies
and is capable of tailoring their performances to suit venue entertainment, dinner dances or corporate functions.
The release of their second CD "Black & Whites" (with three more original songs), at the Wintersun 2000,
was another super hit CD for all Rock'n'Rollers, dancers and listeners alike.
" The Chevrolets " capture the pumping rhythms from the past to bring great hits back to life,
and combined with their unique vocal ability, they recreate songs from artists
and bands such as the
"Beatles", "Ricky Nelson", "Gerry & The Pacemakers, "Cliff Richard", "Elvis" and "Chuck Berry" to mention a fewEmail Us Enquiry Phone: 1300 666 286