Alan Casey Entertainment Agency - Australia
Brisbane - Sydney - Melbourne - Gold Coast - Sunshine Coast - Toowoomba - Ipswich - North Coast
New South Wales - Queensland - Victoria - South Australia

Ph 1300 666 286 International 61 + 422 434 014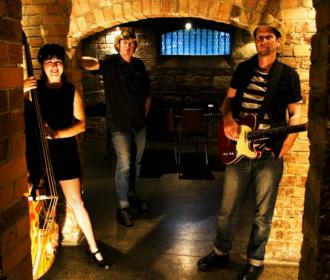 Bobkats - Rockabilly Band - Brisbane
Nell / Double Bass / Vox. Nell is Australia's only fully sponsored double bass musician.
Her awesome bass is supplied by The Bass Shop in Sydney. Nell brings that real Rock rhythm to the band.
Timmy Joe Devereaux / Guiatr / Vox. TJ has 4 Sunnie awards to his name,
he has also performed with many of the great in the music industry. ( Stevie Ray Vaughan. Bernhard Fanning ) To name a couple.
He has a great guitar style and a voice for blues.
Chops / Stand up Drums / Vox. Chops is the lead singer of the band.
With a great backbeat and fun attitude Chops makes every event memorable.