Alan Casey Entertainment Agency - Australia
Brisbane - Sydney - Melbourne - Gold Coast - Sunshine Coast - Toowoomba - Ipswich - North Coast
New South Wales - Queensland - Victoria - South Australia

Ph 1300 666 286 International 61 + 422 434 014

Tulamore Tree 3 - 4p Band
Price subject to date, time required, location of event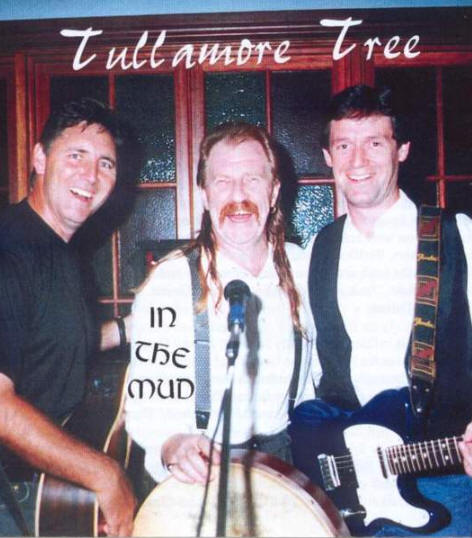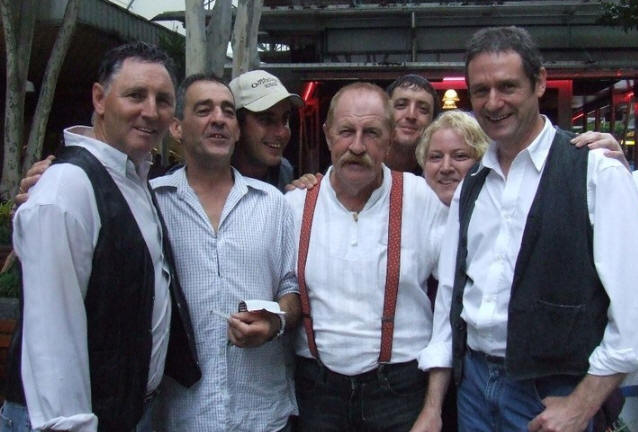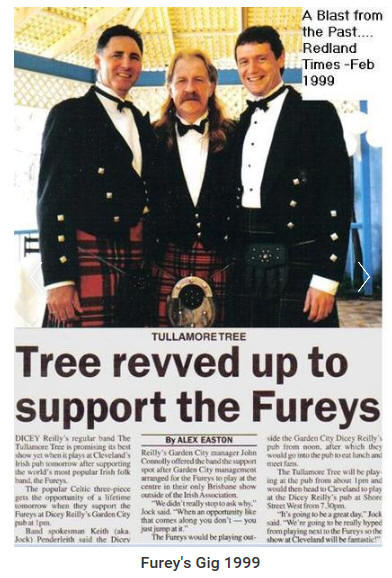 Tullamore Tree are a Brisbane based band who accidentally became popular in the wake of the River dance bandwagon and the Irish Theme Pub craze that hit the city in the late 90's.
The Tree were (and still are) scorned by the some traditionalists as they concentrate on good irreverent pub entertainment.
They wouldn't know the difference between a jig and a jug other than that both relate strongly to guinness.
If you want jigs and reels that sound like the same auld shite after a few Guinness or even a one or two of those horrible plastic bottles of water then find another band.
They play a few rebel Irish and Scottish songs but also do blues, rock and pop songs too all done with with an attention to the light side.
Some famous Irish artists such as Finbar Furey and the WolfeTones have attended Tullamore Tree performances and stayed to the end.
It may have been this was because they were the contracted main act and had to be there at the end to start their set but the Tree like to think they made some sort of impression.
Audience participation is a great part of the Tullamore Tree experience although "Public Humiliation" is a term that rolls of the tongue from most observers.
Scruffy uses the PA to his advantage as he relentlessly lambasts anyone who should dare to come in late, request a song or go to the toilet. The Tree are hopelessly challenged in the art of political correctness .