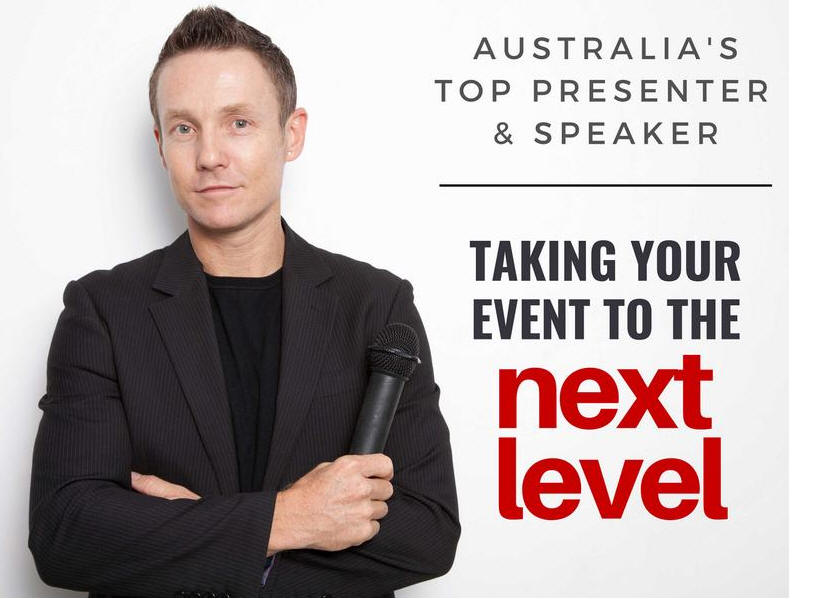 Clients love Tony's enthusiasm on stage and the atmosphere he brings to events.
Extremely suited to awards nights as he keeps the pace and the atmosphere alive.
Plus any LIVE Action events is where he shines and shows his true hosting abilities.

VIP Presenter for all of the Star Casino's Major Events and have been for the past 7 years
Corporate Presenter at the Brisbane & Gold Coast Convention Centres
plus Conference Rooms in Major Hotels.
LIVE action hosting, which has me hosting the major shows throughout Australia, example the Brisbane Ekka to 20000 people each night.

Host for Miss Universe Australia, Top Gear Live Shows in Sydney, Adelaide Grand Prix Motorsport announcer (as well as Sydney Raceway) and the list keeps going.
Opening Shopping Centres with the political dignitaries
and hosted Government events as well.

A Great Keynote that is 30 minutes long and is perfect for any business event
(Its called "Whats in a name'' and it teaches people how to remember a room full of names)

And as mentioned earlier, I am an ex circus performer, and some of my agents still book me for those services that I am still happy to do.