Alan Casey Entertainment Agency - Australia
Brisbane - Sydney - Melbourne - Gold Coast - Sunshine Coast - Toowoomba - Ipswich - North Coast
New South Wales - Queensland - Victoria - South Australia

Ph 1300 666 286 International 61 + 422 434 014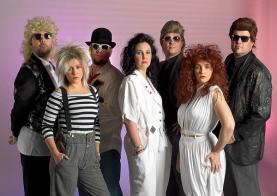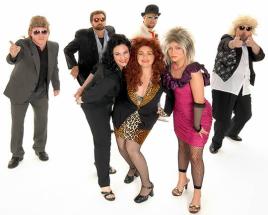 That 80s Band

Turn back the time on your digital watches - the perfect corporate show has arrived!
They are the glitteriest, glamourest (is that a word?) show to hit the stage in years?
No one has laughed this much since Milli-Vanilli sang for real!
Moonwalk down memory lane with us to a place where it was OK to have a Rubiks Cube in your pocket and spandex
(on men?) was perfectly acceptable club wear!
We present a fantastic show that you and your guests can either watch this 8 piece band in action
or jump right in and take instruction from our sizzling dance team.
This show is out to grab you from song # 1.

Price subject to date, time required, location of event