Alan Casey Entertainment Agency - Australia
Brisbane - Sydney - Melbourne - Gold Coast - Sunshine Coast - Toowoomba - Ipswich - North Coast
New South Wales - Queensland - Victoria - South Australia

Ph 1300 666 286 International 61 + 422 434 014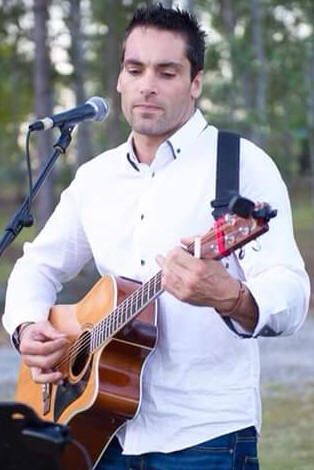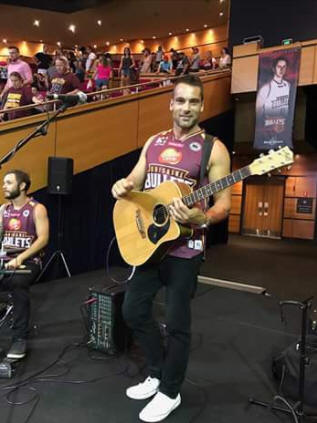 Scott Miller - Solo - Duo
Price subject to date, time required, location of event

Scott has fronted bands at various venues and events throughout Queensland for over 15 years.
He has performed alongside many of Australia's top acts like Grinspoon, Superjesus, The Living End and Jebediah.
A qualified and experienced music and guitar teacher, Scott loves nothing more than cranking out great songs to an appreciative audience.
Gold Coast - Brisbane - Northern NSW - Sunshine Coast - Queensland
Atist List:
Matchbox 20
Nirvana
The Proclaimers
Greenday
Pearl Jam
U2
Blink 182
Dragon
Foo Fighters
Poison
Cat Stevens
Pete Murray
Tom Petty
The Black Crows
Hunters and Collectors
Jason Mraz
Neil Young
3 Doors Down
Black Eyed Peas
Bruce Springsteen
Tonic
Creedence
Steppenwolf
Deep Blue Something
Eric Clapton
Van Morrison
Noiseworks
Snow Patrol
Phil Collins
Passenger
Beatles
Red Hot Chilli Peppers
Ben Harper
Steve Earl
Hootie & the Blowfish
R.E.M.
The Black Keys
Kenny Rogers
Radiohead

INXS
The Cars
Faith No More
The Verve
Matallica
Madness
Faith No More
Paul Kelly
|Stone Temple Pilots
John Butler Trio
Oasis
Everlast
Pink Floyd
John Mayer
Soul Asylum
Duran Duran
Diesel
Blur
Dire Straits
Darryl Braithwaite

Plus Many More
Email Us Phone: 1300 666 286