Alan Casey Entertainment Agency - Australia
Brisbane - Sydney - Melbourne - Gold Coast - Sunshine Coast - Toowoomba - Ipswich - North Coast
New South Wales - Queensland - Victoria - South Australia

Ph 1300 666 286 International 61 + 422 434 014

The Sugar Shakers
Rockabilly, Swing and Rock'n'Roll, with a couple of country and jazz numbers.
Gold Coast - Brisbane - Northern NSW - Sunshine Coast - Queensland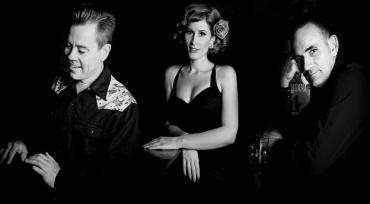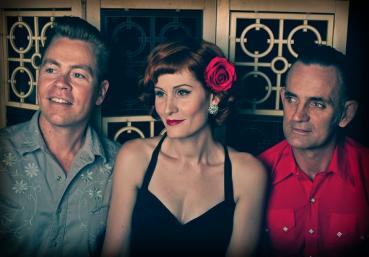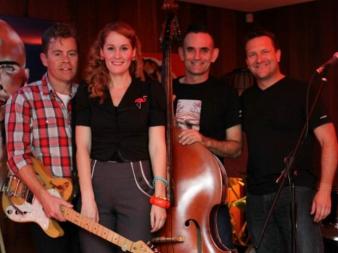 Fronted by Singer/Song-writer Emma-Louise, with Rupert Jenner on electric guitar, Toby Mellonie on double-bass,
and a driving drum beat, this four piece 'filly-billy' band is sweetening the palate of Bris-Vegas rockers.
With their own high-energy brand of music, the Sugar Shakers represent the styles and sounds of the late forties and early fifties.
But don't let the name fool you, they're not all sweetness and light. The last two years have seen them supporting
big name acts like Big Bad Voodoo Daddy and Imelda May, as well as playing numerous Festivals including Big Day Out.
The Sugar Shakers have bee playing their way around the east coast of Australia entertaining punters with their raunchy numbers.

While 2010 saw the band record a 7 track self-titled EP, 2012 has brought the launch of their full 12-track album of original music; titled 'Red Rocket Baby'. This 'something for everyone' album puts a contemporary spin on the genres that we love:
Rockabilly, Swing and Rock'n'Roll, with a couple of country and jazz numbers.
The Sugar Shakers are available for up to 4 hrs of music, this includes covers by many well-known singers of the 40′s and 50′s
(Wanda Jackson, Janis Martin, Patsy Cline, Pat Ferguson and many more)
The Sugar Shakers are moving fast so be on the lookout for when this four piece hits your town, you won't want to miss their
up-beat energetic show. You're bound to be enslaved by the mix of rockin' and swingin' sounds.