Alan Casey Entertainment Agency - Australia
Brisbane - Sydney - Melbourne - Gold Coast - Sunshine Coast - Toowoomba - Ipswich - North Coast
New South Wales - Queensland - Victoria - South Australia

Ph 1300 666 286 International 61 + 422 434 014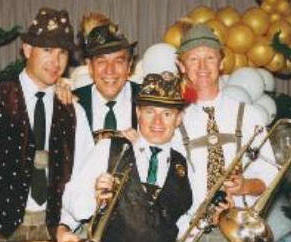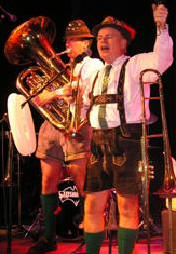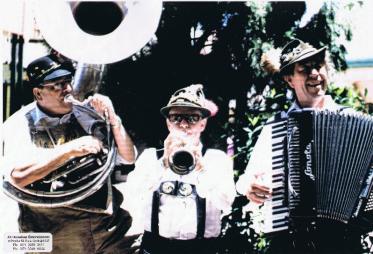 Continental German Band
Roving 2p, 3p, 4p, or Stage Performances - 3p - 4p - 5p - 6p
Join the fun of the Continental Show Band and get into the spirit of Oktober
You will feel that you are at the Munich Oktober Fest as the Continental Show Band sets the mood.
With Bavarian costumes & traditional music .
Yodelling & sing alongs, waltzes that will have the crowd joing arms and swaying with the music.
Fast Polkas, vibrant marches, traditional slap dance, chicken and hat dances are always crowd pleasers
Kick up your heels by joining the fun crowd in the conga line.
With plenty of fest beer, Great traditional Oktoberfest fare & competitions there is fun for all ages.
The Continental Show Band always the main headliner for many Oktober and Beer Fests from Brisbane Expo's
to 5 years at the Miami Fest House also featured at the German Clubs Gold Coast, Brisbane & Sunshine Coast
+ Exhibition grounds entertaining enormous crowds. Also featured at Gold Coast Dreamworld, Movie World & Seaworld