Alan Casey Entertainment Agency - Australia

Brisbane - Sydney - Melbourne - Gold Coast - Sunshine Coast - Toowoomba - Ipswich - North Coast
New South Wales - Queensland - Victoria

Ph 1300 666 286 International 61 +7 3290 1733
Aldo & Luigi - Singing Waiter Performance - Sydney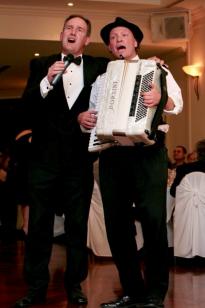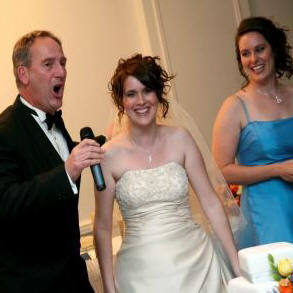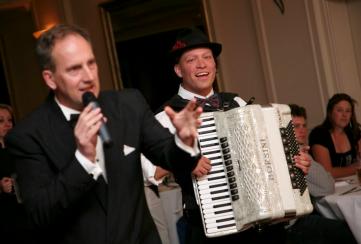 Aldo is The Singing Waiter Ė Luigi the Chef Ė Piano Accordion.
Direct from the Green Heart of Italy, Umbria comes ALDO your Waiter
Just visiting Australia to learn more of the English.
The night is going beautifully when ALDO comes to the MIC with some terrible news,
The entertainment has a technical problem cannot play music.
Donít worry heís Italian heíll sing & his friend Luigi, who happens to be the chef will play piano accordion.
Starting with a toast, Brindisi from La Traviata, he begins a journey back to the homeland with O sole mio.
You cannot just sit on the bottom now itís time for you to sing & fly with Volare.
We mustnít forget La Famiglia so time to pay respect to Legoís pasta sauce with La Donna e mobile.
Hey you know this one Quando, Quando, now you canít stop him Thatís Amore.
But Aldo has no fear when he sings the Nessun Dorma without the other two tenors.
But is he a Singing Waiter????? Find out for yourself & book The Singing Waiter TODAY!
Requirements
For Audience less than 150 Ė one radio microphone + PA
For Audience more than 150 - one radio microphone + input for piano accordion radio microphone with PA.