Alan Casey Entertainment Agency - Australia

Brisbane - Sydney - Melbourne - Gold Coast - Sunshine Coast - Toowoomba - Ipswich - North Coast
New South Wales - Queensland - Victoria - South Australia

International 61 + 422 434 014 Ph 1300 666 286
Sillie Billies (Brisbane) Family & Children's Entertainment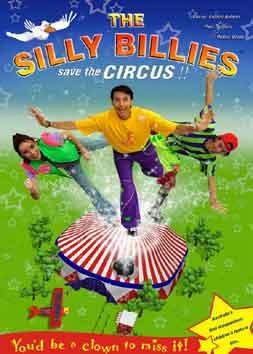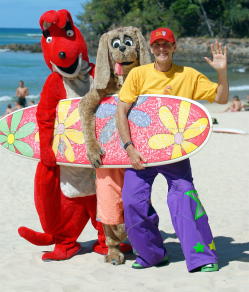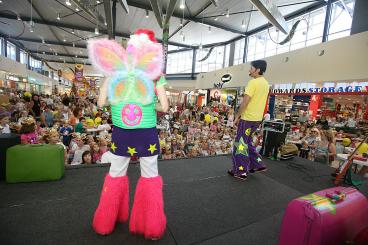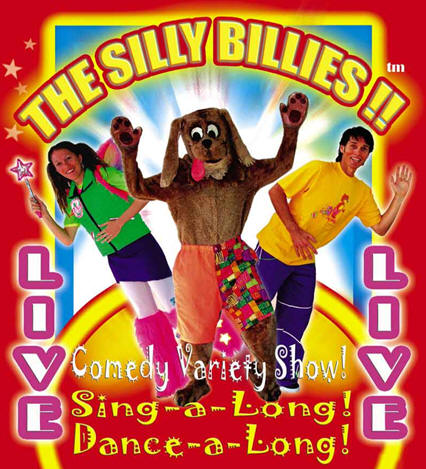 Silly Billies (Brisbane)
The Silly Billies present a spectacular live comedy variety show of Sing-Along, Dance-Along fun with human size puppet characters for children aged 2 to 10.
See Jumping John, Ophelia the Fairy and Cosmo the Cool Puppy in an action packed interactive show that will have kids singing, dancing and laughing.
Ophelia brings a captivating cartoon dimension to performances with her hilarious, highly enthusiastic energy and her comic juggling routines are a "must see".
This is a excellent opportunity to see a great juggler in action! There is something in this fantastic fun filled show for everyone, from young kids to the whole family.
The Silly Billies groovy music covers pop, reggae and R&B styles and is produced by a multi gold and platinum awarded musician who has worked with producers from
Disney to Steven Spielberg. Parents as well as kids will be bopping to the bouncy beats! With a fantastic funky new Circus themed feature film featuring Red Symons,
Wilbur Wilde and the Circus performers from Baz Luhrman's "Moulin Rouge" in cinemas now, the Silly Billies are definitely the show to see!