Alan Casey Entertainment Agency - Australia

Brisbane - Sydney - Melbourne - Gold Coast - Sunshine Coast - Toowoomba - Ipswich - North Coast
New South Wales - Queensland - Victoria - South Australia

Ph 1300 666 286 International 61 +7 3290 1733
\\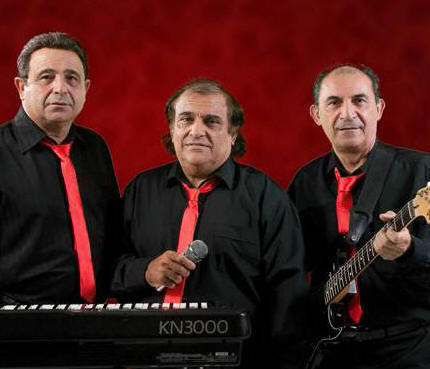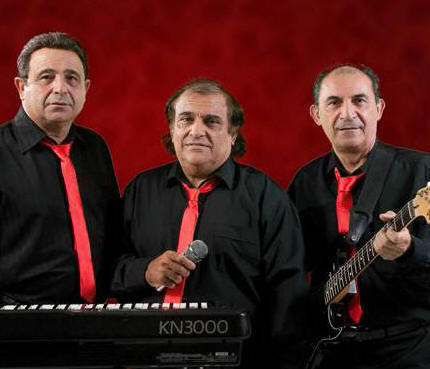 A 3 piece band, have established themselves as one of Brisbaneís more popular bands. Having an extensive song list, the band is fueled by the desire t branch out,
expand and add to the versatility of genres crossing from good old fashion Rock n Roll, dance music, Country Rock ,the 50ís ,60ís and 70ís, Crooners and Italian music .
Our music caters for all Corporate to Private functions and everything in between, pubs clubs ,birthday weddings, dinner music
and we can also give you a mixture all the genres. Experienced and professional in the music industry,
we have all been members of other larger band in the past. Collectively and with 65 years of experience between us ,
we have been playing at many different venues around Brisbane , Gold Coast and up past Sunshine coast .
Each band members shares an enthusiastic passion for musical entertainment and keeping crowds up and dancing.
Their individual musical talents, vocal ranges and styles deliver an energetic and vibrant performance throughout the whole musical experience.
Song list
The Twist
Diana
Rock & Roll is King
Runnaway
Pretty women
Penny Arcade
Is this the way to Amarillo
Lucky Lips
Teenager in Love
Rock around the clock
Shake rattle & roll
Love me tonight
One last kiss
La Bamba
Rockabilly Rebel
I knew the bride, she used to R n Roll
Chattahoochee
California Blue
Rock this town
Johnny. B. Goode.
This magic moment
Great balls of fire
Splish splash
If tomorrow never comes
Heartbeat
Honey Dont
Never can tell
Crocodile rock
Here comes my Baby
There goes my heart
Boppin the blues
Rockin Robin
Im the believer
Runaround Sue
Only the lonely
Green door
Shakin all over
Baby likes to rock it
Sea cruise
Teardrops
Things
Foot loose
8 days a week
Twist and shout
Pizzirico
I just want to dance with you
Neon Moon
All you ever do is bring me down
Matchbox
Land of 1000 dances
Save the last dance
GUITARS & CADILLACS
MARGARITAVILLE
Knock 3 times
Boot Scootin Boogie
Smokey places
Love potion no 9
At the Hop
Whole lotta shakin goin on
High School Confidential
Wake little Susie
That ll be the day
Maybelline
Pretty blue eyes
Hound Dog
Car Mia
Boom Boom Baby
Brown eyed girl
|Rockin all over the world
Great balls of Fire
Oh boy
I like it
Poetry in motion
Rave on
Sweet little 16
No particular place to go
Roll over Beethoven
I only want to be with you
It doest matter any more
Shes my baby
Hello mary lou
Just a little too much
Red hot salsa
|Playa silencio|
Adalida
Dance the night away
Queen of the hop
See you later alligator
Cradle of love
Dream Lover
The Wanderer
Be Ėbop- a -lula
2 pina collardas
Fly like a bird
Lets twist again
Peggy Sue
Just help yourself
Thatís alright mamma
Proud Mary
Julie
Stra cat strut
Rock &roll music
It keeps right on a hurtin
What do you want to make those eyes at me for
Teardrops
Mustang Sally
Copacabana at the Coba
Talk back trembling lips
Walk of life
Twistin by the pool
This Magic Moment
Cara Mia
Judy Judy Judy
I Fought The Law
Burning Love
All Shook up
Teddy bear
Viva las vagas
The wonder of you
Its now or never
Little sister
A fool such as I
Blue suede shoes
Stuck on you
Devil in disguise
Sweet Caroline
Cherry Baby
Alan Casey Entertainment Agency - Australia

Brisbane - Sydney - Melbourne - Gold Coast - Sunshine Coast - Toowoomba - Ipswich - North Coast
New South Wales - Queensland - Victoria

Ph 1300 666 286 International 61 +7 3290 1733