Alan Casey Entertainment Agency - Australia

Brisbane - Sydney - Melbourne - Gold Coast - Sunshine Coast - Toowoomba - Ipswich - North Coast
New South Wales - Queensland - Victoria

Ph 1300 666 286 International 61 +7 3290 1733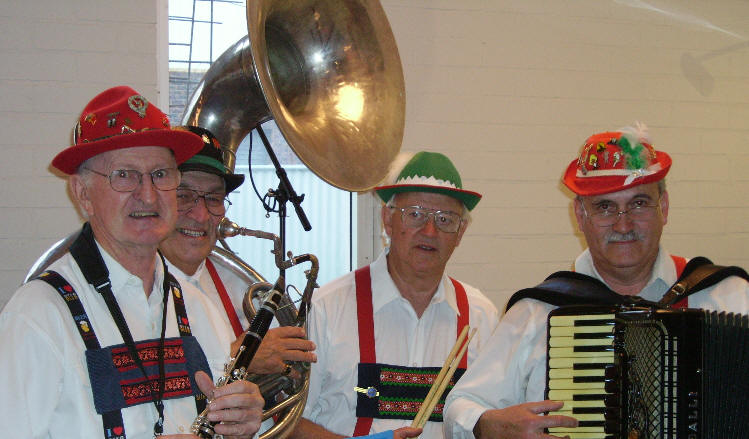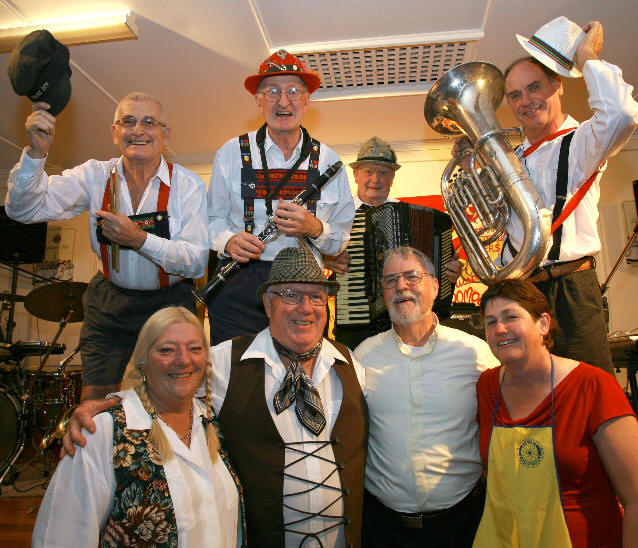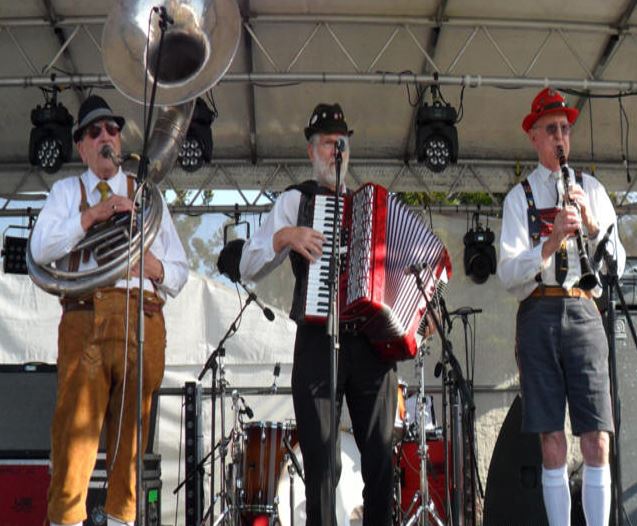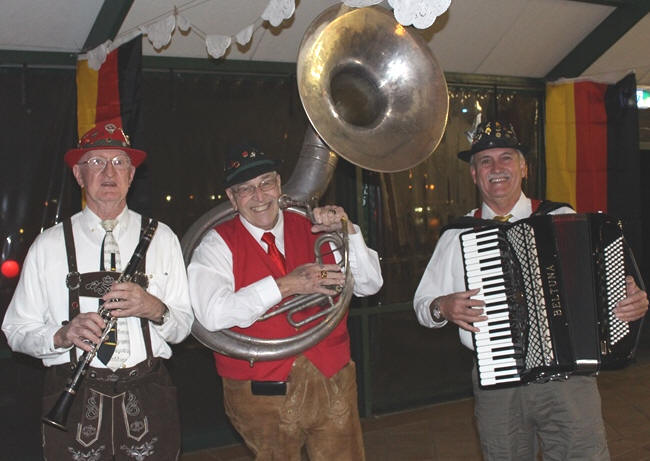 Oompah Paradise German Band
Roving 2p, 3p, 4p, or Stage Performances - 3p - 4p - 5p - 6p From $350 per musician
A totally professional combination of talented
Queensland musicians and entertainers.
Based around a trio of accordion, clarinet and tuba, this versatile group presents an entertaining array of traditional German numbers. Available in trio, quartet and quintet formats,
the group leads audiences in a fun programme including German hat dance, alpine horn blowing and schunkeling (depending on band size.)
Short List of German Songs - possible Lug.
Auf Wiedersehn
Beer Barrel Polka
Cest Si Bon
Chicken Dance
Clarinet Polka
Danke Schoen
Double Eagle (Under the)
Drinking Song
Du,Du, Liegst Mir In
Eidelweiss
Good night Irene
Happy Wanderer
Hoganís Heros Etc
In Munchen Steht
Just another Polka
Just say Auf Wiedersehn
Let a smile be your umbrella
Liechtensteiner Polka
Lily Marlene
Lore, Lore, Lore
Luxembouurg Polka
Morgen & Sailor
O Mein Papa
Oom Pah Pah
Pensylvania Polka
Play to me Gypsy
Puppet on a string
Quando, Quando
Repaz Band
San Antonia Rose
Silver Bell
Stein Song
Thatís Amore
Thereís a Tavern in the Town
Trink, Trink, Bruderline Trink
Tulips from Amsterdam
Wonderful Copenhagen
Wonderland by night
Wooden Heart
Wunderbar
You canít be true dear
View Other German Bands - Click Here
Alan Casey Entertainment Agency - Australia

Brisbane - Sydney - Melbourne - Gold Coast - Sunshine Coast - Toowoomba - Ipswich - North Coast
New South Wales - Queensland - Victoria

Ph 1300 666 286 International 61 +7 3290 1733