Alan Casey Entertainment Agency - Australia

Brisbane - Sydney - Melbourne - Gold Coast - Sunshine Coast - Toowoomba - Ipswich - North Coast
New South Wales - Queensland - Victoria

Ph 1300 666 286 International 61 +7 3290 1733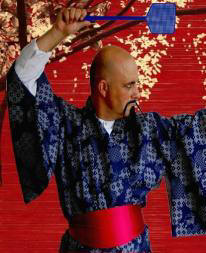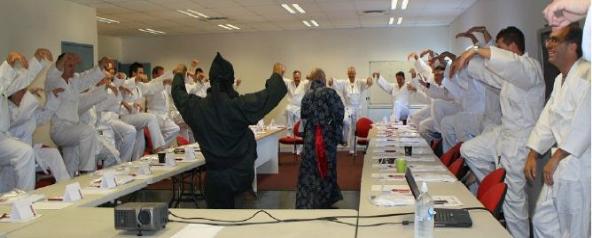 The Ninja Within

Think 'Mr Miagi' from 'The Karate Kid' think 'Yoda' think 'The Samurai'
Please welcome Sansei Agaru. He and his trusty Ninja will put your employee's through a laughter filled 20-30min motivational
work out using the very loosest of Japanese Philosophy. The exercises are designed to maximize Audience Participation and respect must be shown at all time...
unless of course you want to suffer the wrath of the dreaded 'FLYSWATTER???!!!"
This act will cater to a room of any size but please note, the actor 'John Reid' is not the slightest bit Japanese,
Please be assured that there is nothing 'offensive' or 'belittling' toward Japan or it's people.
View other Comedy Characters online - Click Here
Alan Casey Entertainment Agency - Australia

Brisbane - Sydney - Melbourne - Gold Coast - Sunshine Coast - Toowoomba - Ipswich - North Coast
New South Wales - Queensland - Victoria

Ph 1300 666 286 International 61 +7 3290 1733
a