Alan Casey Entertainment Agency - Australia

Brisbane - Sydney - Melbourne - Gold Coast - Sunshine Coast - Toowoomba - Ipswich - North Coast
New South Wales - Queensland - Victoria

Ph 1300 666 286 International 61 +7 3290 1733

Eddie Daniels - 60s Revolution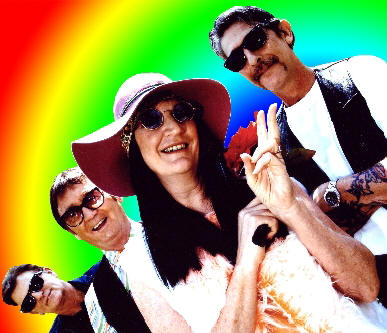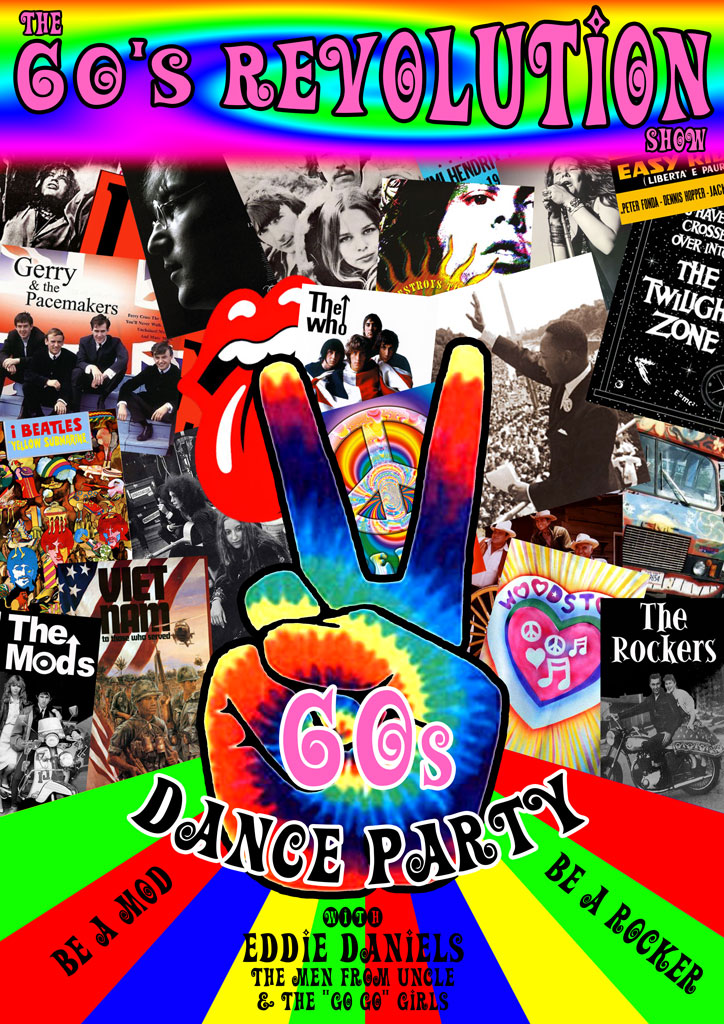 More than a band –More than a show – An experience
THE SWINGING 60s
Are you a Mod, Rocker or a Hippy?
Did you have an oil lamp? Sit on bean bags? Wear a floppy hat
Well lets do it again
Be part of this great Sixties Themed fun night
Special "love in" area for the beautiful people
Mods to the left – Rockers to the right
ALL THE BIGGEST HITS FROM THE 60S
The British Invasion! The Mersey Sound! The West Coast sound!
Ever wanted to sing with
The Turtles. The Kinks, Herman's Hermits. The Beatles
Grab one of our special mikes and join the show
All brilliantly presented by master performer
EDDIE DANIELS
And Brisbane's premier 60's band
"THE MEN FROM U.N.C.L.E"
Plus the fabulously Sexy "Go Go" Girls
See "60s" Memorabilia, Ponder over the 60sTrivia. Participation.
Giveaway's of novelty Mod hats & Sixties hippie style sunnies.
It's Cool! It's Groovy! It's Fab! Its Fun!
Experience the energy & talent in this authentic recreation of 60s sounds
BE THERE OR BE SQUARE