Alan Casey Entertainment Agency - Australia

Brisbane - Sydney - Melbourne - Gold Coast - Sunshine Coast - Toowoomba - Ipswich - North Coast
New South Wales - Queensland - Victoria

Ph 1300 666 286 International 61 +7 3290 1733

Country Music Tribute Star - Dail Platz View shows below




Alan Jackson Tribute Act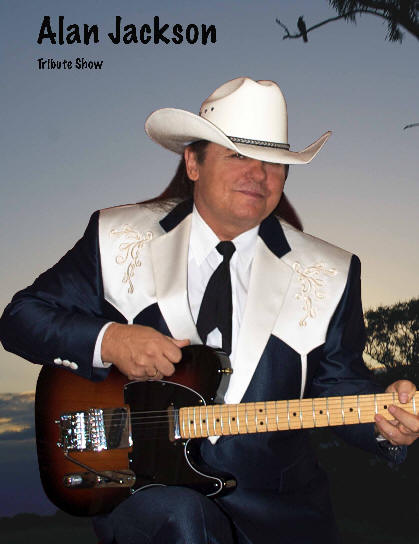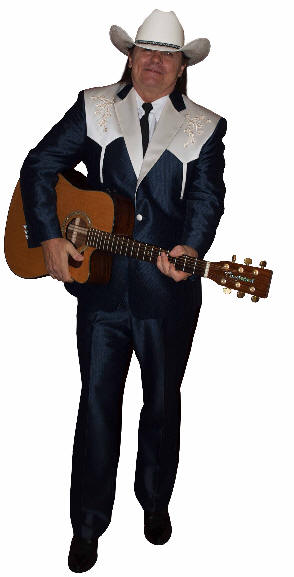 ALAN JACKSON IS AUSTRALIA'S HOTTEST TICKET!
WITH ADDITIONAL SHOW SELLING OUT IN 23 MINUTES, ALAN JACKSON DAZZLES "DOWN UNDER" WITH HISTORIC FIRST TOUR IN AUSTRALIA
Alan Jackson may be known as a small town southern man, but there is nothing small about his first headline tour of Australia. Tickets for Jackson's March 12th, third show in Brisbane –
added to Jackson's tour Down Under due to high ticket demand – sold out in Australia in a mere 23 minutes.
"Alan Jackson has proven – again the magnitude of his career. He is a Country music icon, and his Australian fans have proven that they crave to see all those hits performed live.
This makes the timing perfect to launch the "Alan Jackson Tribute Show" starring Dail Platz as Alan Jackson
and special guest tribute to- Charlie Daniels.
Dail's other current shows include the "Highwaymen tribute show" and The Willie Nelson Tribute Show and The "Johnny Cash tribute Show" which has been touring for six years
and is one of Australia's most successful touring acts. Dail is not only a talented Vocalist and "Multi-Instrumentalist", he is also a daunting perfectionist.
He maintains a amazingly high standard of professionalism in everything he does.
An excellent musician – playing Accoustic and Electric guitars, Mandolin & Banjo – he is also one of Australia's top Fiddle Players".
It is no wonder he has been filling rooms and wowing audiences throughout Australia and loving it!



Highwaymen Tribute Act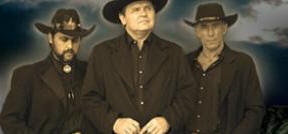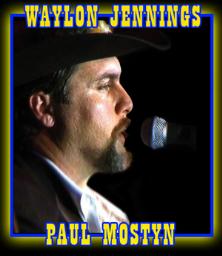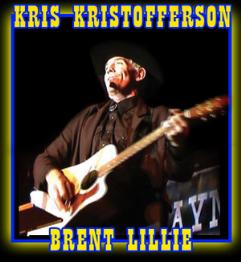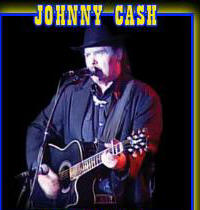 Willie Nelson, Johnny Cash, Waylon Jennings and Kris Kristofferson, four towering giants in the music industry.
Collectively, as THE HIGHWAYMEN, the quartet has a unique connection to Australians that has only strengthened over the last two decades.
THE HIGHWAYMEN toured Australia in 1991 and 1995, playing Newcastle, Adelaide, Sydney, Melbourne, Perth and Brisbane,
attracting hundreds of thousands to their concerts and appearances and generating an excitement rivalled only by that of The Beatles.

Now, Canadian-born international performer and producer Dail Platz - along with Steve Taylor and award-winning Australian songwriter and entertainer Brent Lillie – has re-created the magic that is THE HIGHWAYMEN .
'This is a tribute in the true sense of the word,' producer Dail Platz states. 'Putting the three-man show together, we had an almost overwhelming amount of great material to choose from.
The Highwaymen also recorded songs by other artists like Steve Earle and Bob Seger, and we have included a few of these in the show as well'.
Featuring acoustic and electric guitars, banjo, fiddle and harmonica, THE HIGHWAYMEN TRIBUTE SHOW sets new standards instrumentally and vocally.
All the Highwaymen's great songs are included: 'Desperadoes Waiting for a Train', 'Live Forever', ' Highwayman' and many more, along with individual classics like
'Luckenbach Texas', 'On the Road Again', 'Folsom Prison Blues', 'Ring of Fire' and 'Help me Make it Through the Night' – 40 classic songs in all. Imagine,
THE HIGHWAYMEN, plus the best of the best from four legendary artists – that's like five shows rolled into one!


Johnny Cash Tribute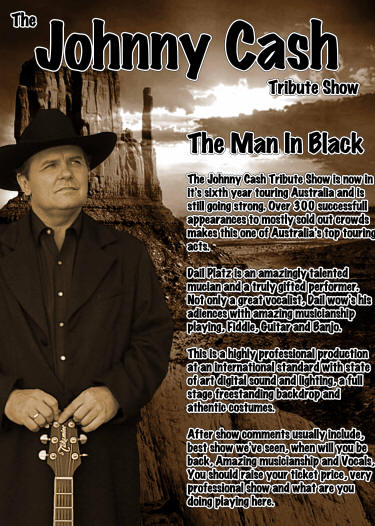 Willie Nelson Tribute Act

<![if !vml]>
<![endif]>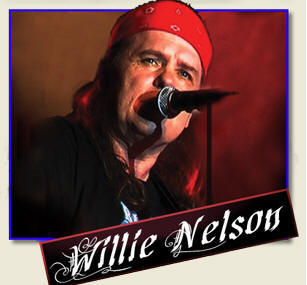 DailPlatz is Willie Nelson in his magical tribute to the versatile, eclectic and wanderlust country music legend.
A songwriter of precise elegance, Willie brought the worlds of pop and country together in the early 1960's penning evergreen classics like
'Crazy' (Patsy Cline), 'Hello Walls (Faron Young), 'Funny How Time Slips Away' (Billy Walker) and 'Night Life' (Ray Price).
It all came together for Nelson with the Number One album, 'Red-Headed Stranger'. His offbeat phrasing and distinctive nasal tones set a new standard for "outlaw" country music
and simultaneously made him one of country music's biggest-selling stars. As a unique song stylist, the bearded, braided-haired, bandanna-wearing non-conformist
took a number of non-country standards and made them his own, including Elvis Presley's "You Were Always on My Mind" and Ray Charle's' "Georgia on My Mind."
These songs, along with classics like 'On the Road Again', 'Me and Bobby McGee' and 'Blue Eyes Crying in the Rain' are included in Platz's mesmerising tribute to Willie Nelson.
Texans had known for 15 years what 'Red Headed Stranger' finally revealed to the world: that Nelson is simply too brilliant a songwriter, interpreter, and singer
— just too damn universal — to be defined as merely a country artist. Platz gives his audience an insight into the world that Nelson has created,
a world so seductive that you want to linger there indefinitely.
In his tribute, Platz covers the wide range of styles Nelson embraced, which include Latin American, Tex-Mex, Jazz, Western Swing, Blues, Traditional Country, Big Band and Rockabilly.
An accomplished multi-instrumentalist, Canadian born Platz criss-crossed North America, performing in a multitude of venues before making the move to Australia.
He has performed in and produced several highly-successful tributes to Alan Jackson, The Highwaymen and Johnny Cash.
In his Tribute to Willie Nelson, Platz has found a way to reach into the musical soul of this iconic artist and share it with his audience wherever he performs. J
oin DailPlatz in celebrating the musical genius of "Willie Nelson."


Alan Casey Entertainment Agency - Australia

Brisbane - Sydney - Melbourne - Gold Coast - Sunshine Coast - Toowoomba - Ipswich - North Coast
New South Wales - Queensland - Victoria

Ph 1300 666 286 International 61 +7 3290 1733