Willie Nelson
Tribute Act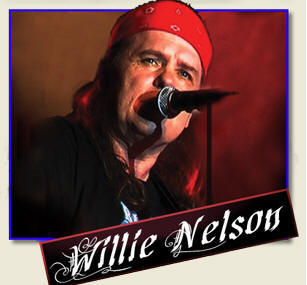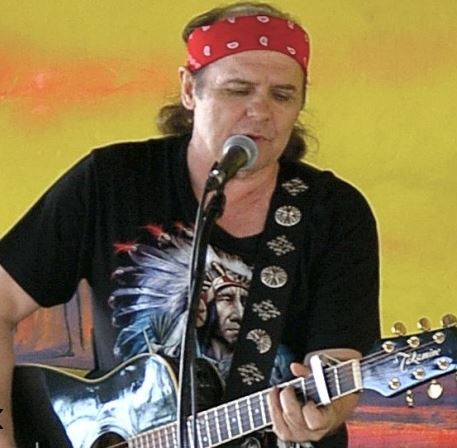 DailPlatz is Willie Nelson in his magical tribute to the versatile,
eclectic and wanderlust country music legend.
A songwriter of precise elegance, Willie brought the worlds of pop and country together in the early 1960's penning evergreen classics like
'Crazy' (Patsy Cline), 'Hello Walls (Faron Young), 'Funny How Time Slips Away'
(Billy Walker) and 'Night Life' (Ray Price).
It all came together for Nelson with the Number One album, 'Red-Headed Stranger'.
His offbeat phrasing and distinctive nasal tones set a new standard for
"outlaw" country music and simultaneously made him one of country music's
biggest-selling stars. As a unique song stylist, the bearded, braided-haired,
bandanna-wearing non-conformist took a number of non-country standards
and made them his own, including Elvis Presley's "You Were Always on My Mind"
and Ray Charle's' "Georgia on My Mind."
These songs, along with classics like 'On the Road Again', 'Me and Bobby McGee'
and 'Blue Eyes Crying in the Rain' are included in
Platz's mesmerising tribute to Willie Nelson.
Texans had known for 15 years what 'Red Headed Stranger' finally revealed to the world: that Nelson is simply too brilliant a songwriter, interpreter, and singer
— just too damn universal — to be defined as merely a country artist.
Platz gives his audience an insight into the world that Nelson has created,
a world so seductive that you want to linger there indefinitely.
In his tribute, Platz covers the wide range of styles Nelson embraced, which include Latin American, Tex-Mex, Jazz, Western Swing, Blues, Traditional Country,
Big Band and Rockabilly.
An accomplished multi-instrumentalist, Canadian born Platz criss-crossed North America, performing in a multitude of venues before making the move to Australia.
He has performed in and produced several highly-successful tributes to
Alan Jackson, The Highwaymen and Johnny Cash.
In his Tribute to Willie Nelson, Platz has found a way to reach into the musical soul of this iconic artist and share it with his audience wherever he performs. J
oin DailPlatz in celebrating the musical genius of "Willie Nelson."