Alan Casey Entertainment Agency - Australia

Brisbane - Sydney - Melbourne - Gold Coast - Sunshine Coast - Toowoomba - Ipswich - North Coast
New South Wales - Queensland - Victoria

Ph 1300 666 286 International 61 +7 3290 1733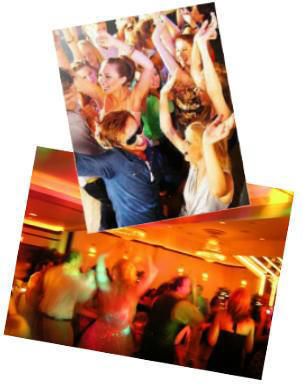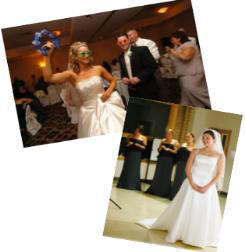 Andrew Stokes from $550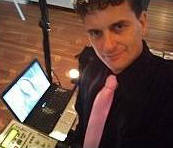 Brisbane - Sunshine Coast - Noosa - Gympie - Maryborough

Andrew Stokes has been a Professional Disc Jockey/entertainer for over 20 years who has been awarded 'Disc Jockey of the Year". He has performed at most 5 star hotels, resorts and reception lounges in and around Brisbane, The Sunshine Coast, and The Gold Coast. A highly experienced professional entertainer to ensure your special occasion runs smoothly. A Wedding specialist, he is equally competent at livening up any party, engagement or corporate function you might be having. His music includes all of the biggest hits of the last 50 years as well as all the latest Top 40. Included is a spectacular light show for the dance floor and a Microphone available for speeches. Andrew is also an experience public speaker and is available to M.C. your occasion.
· Huge range of music compiled from over 20 years working as a professional DJ/MC. My music range includes all the biggest party songs that you will know and love, the rock and roll greats of the 50's and 60's era, the grooviest 70's disco, the biggest hits of the 80's and 90's right through to the latest top 40. I can send you a list of the most requested songs from recent decades.
· I also carry a huge range of love songs from all eras for weddings. I can send you a list to help you choose songs for bridle dance, cutting of the cake and the entry song.
· In addition I also carry country (old and modern), ballroom dance and old time dance - just in case.
· And, You and your guests are welcome to request as much music as you desire.
· Spectacular lighting for the dance floor – I carry a minimum of mirror ball, pin spots, UV tubes and colored flashing lights. I also have available strobe lighting and smoke machines if required at no extra charge.
· I am a very experienced and well trained professional DJ with personality and I care about making your night successful. I am also an experienced and confident public-speaker who can perform any MC duties for you if you require.
· I have well presented and modern equipment – all equipment is up-to-date and professionally carpeted.
· I supply a microphone on an extra long lead for you and your guests to use for your speeches.
· My speakers are raised up on speaker stands to carry the music gently throughout the whole room during dinner. They are then lowered for dancing to allow people on the other side of the room to still be able to hold conversations while the music is nice and pumpy at the dance floor.
· I arrive at least one hour prior to starting so I can set up my equipment and check everything before your guests arrive.
· I am covered with $20 000 000 public liability insurance at all times and I carry a Blue card to work with children.
To place a booking call 1300 666 286