Alan Casey Entertainment Agency - Australia

Brisbane - Sydney - Melbourne - Gold Coast - Sunshine Coast - Toowoomba - Ipswich - North Coast
New South Wales - Queensland - Victoria

Ph 1300 666 286 International 61 +7 3290 1733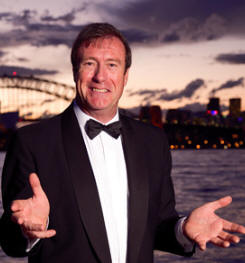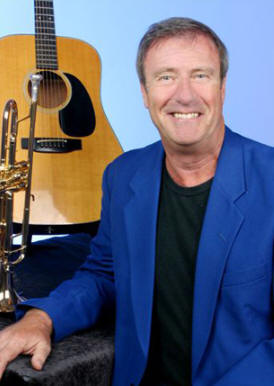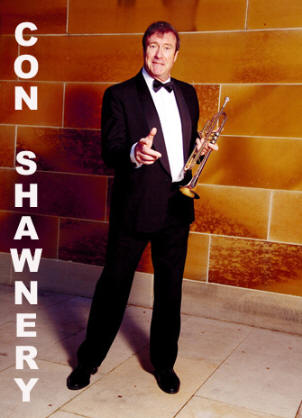 John Campbell - Con Shawnery
Con Shawnery - an experienced and accomplished stage performer. Talks like Sean Connery - sometimes Billy Connolly. Entertainer - Comedian - Musician
For your next Special Event, Black Tie, Corporate or otherwise. Sinatra Sounds to Rock n Roll Music and entertainment can be tailored to suit the event
Since his arrival in Australia John entertaining under the stage name of Con Shawnery (Sean Connery) has established himself as a well respected and talented cabaret comedy performer. Utilising his trumpet and vocal talents to entertain a wide range of audiences, he endears them to his warm personality and good humour which he uses to the full while delivering his hilarious comedy stories with a voice just like Sean Connery and sometimes Billy Connolly.
Johnís stature (he is 6ft 4in) adds to his commanding on stage performance and coupled with his easy poise, he creates a great atmosphere in whatever room he performs in. Show Material - Frank Sinatra, Elvis, Tijuana Brass, Dean Martin, Dixieland, Al Jolson, Glen Miller, and a couple of Scottish songs for good measure.
John performs at many corporate functions, cruises and cabaret circuits in Sydney, interstate and overseas to name just a few.
Examples are:P&O Cruises, Pacific Princess, Pacific Star, Pacific Sky, Pacific Sun, Parramatta Riverside theatre, Jupiterís Casino, the Fairmont Resort Leura-(AMP Corporate function) Joan Sutherland Performing Arts Centre, Illawarra Catholic Club, Tweed Heads Bowls, Canterbury- Hurlestone Park RSL, St George Leagues Club, South Sydney Juniors Club, St George Basin Country Club, Melbourne Theatre Circuit.
Testimonial:
"under the stage name of Con Shawnery (Sean Connery) is an experienced, fun and friendly entertainer with a good stage presence and a good show for this demographic. Good songs and clean jokes. Performed in liars club with good success. Performed an encore show by demand also with good success. Welcome anytime. Plays the trumpet and sings well known songs. Also plays guitar very well. Good comedic presentation and very flexible. When his show was on the same night as a country and western theme night he included extra country songs to set the tone. Very pleasant and willing".
The Cruise Director of the "Pacific Princess"

Price on Application