Alan Casey Entertainment Agency - Australia

Brisbane - Sydney - Melbourne - Gold Coast - Sunshine Coast - Toowoomba - Ipswich - North Coast
New South Wales - Queensland - Victoria

Ph 1300 666 286 International 61 +7 3290 1733
Chris Doheney's Australian Made - Melbourne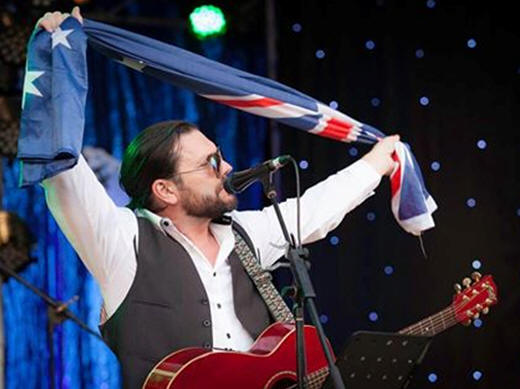 Chris Doheny is recognised as one of Australia's music industry's foremost performers, vocalists, musicians, songwriters, producers and promoters.
His musical history extends from the latter part of the Seventies to the present, with his career having been highlighted by fronting leading Australian rock act Geisha since the mid-eighties.
He is also renowned for his award-winning performance for "More Than A Game", the theme song for the Melbourne Footy Show, since its inception in 1994.
Chris continues to be in high demand for his energetic and entertaining live performances, both in the corporate sector and in venues around the world.
He maintains a burning passion to entertain and possesses the unmistakable quality of one of Australia's most recognisable rock voices.
Chris has a vast repertoire and plays an eclectic mix of old and new songs that are guaranteed to leave audiences wanting more.
Chris Doheny's Australian Made
Geisha front man Chris Doheny has put together a brilliant new show.
As the singer of the Channel 9 Footy Shows anthem 'More Than A Game', Chris has been recognized as having one of the best voices in the country.
With biographies that read like 'the history of Oz rock' & a flexible line up of members "Australian Made" guarantees a 'real live band' experience every time from some of Australia's best players.
Add a massive song list with something for just about every age group & you have "Australian Made" the perfect mix for your next corporate function.
Expect hits from classic Australian acts ranging anywhere from Noiseworks, Icehouse, Dragon, Cold Chisel, Men at work, AC/DC, the Angels, right through to John Farnham, Daryl Braithwaighte,
Choirboys, Billy Thorpe, Paul Kelly, Russell Morris, Ross Wilson, The Easybeats, INXS, Powderfinger, Australian Crawl and the Hunters & Collectors.