Alan Casey Entertainment Agency - Australia

Brisbane - Sydney - Melbourne - Gold Coast - Sunshine Coast - Toowoomba - Ipswich - North Coast
New South Wales - Queensland - Victoria

Ph 1300 666 286 International 61 +7 3290 1733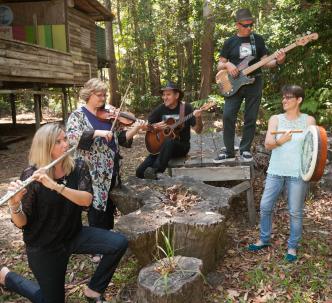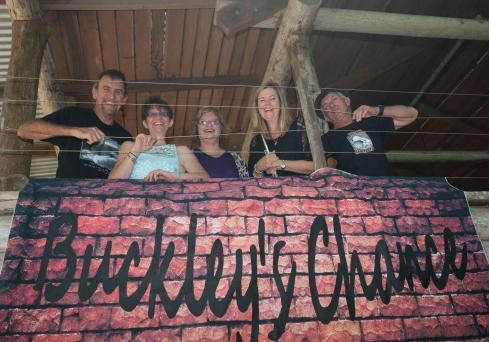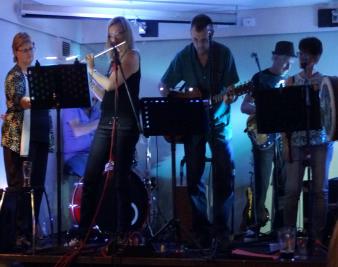 Buckley's Chance - Irish, Celtic Rock, Aussie, Bush
Duo from $450 - Band from $750



Instruments: Guitar, Bass, Mandolin, Fiddle, Irish Whistle, Flute, Drums and percussion

Buckleys Chance play traditional Celtic music and popular covers. There are 3 girls and 3 males in the band.
The band is suited to pub or club gigs or for special functions.
Very responsive to the hirer's needs and are committed to working with the Venue or Hirer for a perfect gig.

Guide to Band Song List
The Carraroe / Joy of Life
Lachlan Tigers / Musical Priest
The Galway Girl
Waves of Tory / 40lb Float
Tell God and the Devil
Dunmore Lasses
Whisky in the Jar / Dennis Murphy's Polka
As Christy Roved Out
Jolly Beggarman / Maid behind the Bar
Danny Boy {instrumental}
Tell me Ma /Statin Island/ Portsmouth / Rakes of Mallow/ Davy Knick Knack/ Soldier's Joy
Rebel Heart
The Blackleg Miner / Sheriff's Ride
Pastures of Plenty
If it Hadn't Been for Love
Star of the County Down / Drowsy Maggie
King of the Fairies
As I Roved Out / Sligo Maid
Raggle Taggle Gypsy / Loch Levon Castle
The Wild Rover / Bethany's Waltz
Death in my Hometown
Irish Washerwoman / Over the Ocean's / Saddle the Pony
The Foggy Dew
Catharsis
The Border Reiver
The Wild Rover / Beathaney's Waltz
Castlemaine
The Blacksmith
Rights of Man / Jackie Tar
South Australia / The Rose Tree
Rocky Road to Dublin / The Halting March
Back Home in Derry
Crooked Jack
+ Many More