Alan Casey Entertainment Agency - Australia
Brisbane - Sydney - Melbourne - Gold Coast - Sunshine Coast - Toowoomba - Ipswich - North Coast
New South Wales - Queensland - Victoria - South Australia

Ph 1300 666 286 International 61 + 422 434 014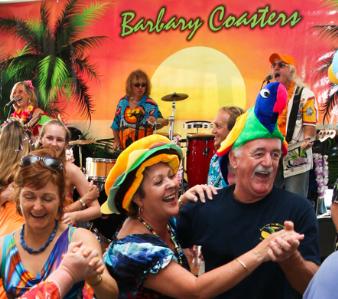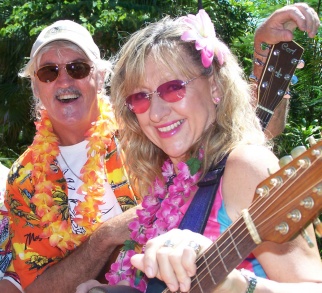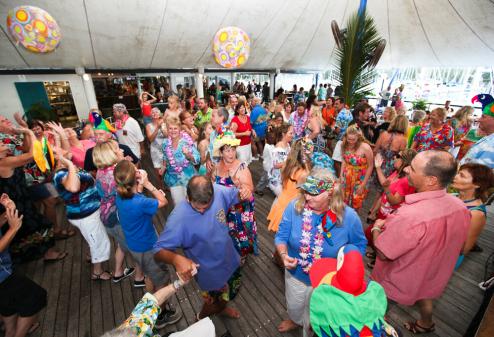 Barbary Coasters (Cairns) Party - Beach - Classics - Country -Pop - Rock - Romantics - Latin Fun







Based in Cairns, Barbary Coasters have become a very popular and well-respected duo in the Far North of Queensland.

They have performed at diverse venues from Concert stages, resorts, clubs, pubs, functions, carnivals, mining camps, festivals and rodeos.

Their music is just as varied with backgrounds of folk & country, pop & rock, plus a tropical influence from their location.

They attempt the impossible – to please everyone – but their audiences have consisted of many age groups and nationalities, and they have succeeded in entertaining them .
Nikki features lead vocals, Adamas 12 string guitar, Midi & Drum programming.

Vance features Fender bass, vocals & harmony, Levinson Electric & Ovation acoustic/electric guitars add to the above live percussion player
Email Us Phone: 1300 666 286
<![if !vml]>

<![endif]>

The total professionalism shown by this group is unfortunately rare in the entertainment field
& it is indeed comforting to know you are employing a band on whom you can rely.
<![if !vml]>

<![endif]>
From an organizer's viewpoint they are a joy to work with, reliable, well presented and delightful to listen to.
I have no hesitation in recommending the Barbary Coasters to any function organizer.
<![if !vml]>

<![endif]>
On stage Nikki & Vance generate an atmosphere which provides excellent quality entertainment in a wide range of music enjoyed by audiences bridging all ages & cultures.
<![if !vml]>
<![endif]>

've long admired the Barbary Coasters for their total professional approach to everything they do-truly an excellent album reflecting enormous dedication & talent.
Harry Slee.
<![if !vml]>
<![endif]>
Have been performing at the Pier Marketplace since the opening in 1990 & have a professionalism lacking in many performers,
it is a pleasure doing business with them & I have no hesitation recommending them as Entertainers!
<![if !vml]>
<![endif]>
Having worked as General Manager of this premier 5 star hotel from 1993 to mid 1996& again from 1999 to 2000,
I have come to know & respect Nikki & Vance as consistent, reliable & conscientious Musicians who not only excel in their style & repertoire,
but also promote their performance venue in a very positive manner." Maurice Cook, General Manager
| | |
| --- | --- |
| Title | Artist |
| All Summer Long | Kid Rock |
| Along For The Ride | Vance Fahey |
| April Sun In Cuba | Dragon |
| As Long as you Follow | Fleetwood Mac |
| Baby I love your Way | Big Mountain |
| Bad Day | Daniel Powter |
| Banana Boat Song (Dayo) | Harry Belafonte |
| Bang on the Ear | Waterboys |
| Before Too Long | Paul Kelly |
| Bette Davis Eyes | Kim Carnes |
| Boys Light Up | Australian Crawl |
| Breathe | Anna Nalick |
| Breathless | Corrs |
| Bright Side of the Road | Van Morrison |
| Broken Heart | Brookes & Dunne |
| Brown Eyed Girls | Van Morrison |
| Canefields | Graeme Connors |
| Can't buy me Love | Beatles |
| Can't Fight the Moonlight | Leanne Rimes |
| Can you feel the love tonight | Elton John |
| Catch My Disease | Ben Lee |
| Celebration | Dragon |
| C'est La Vie | Aaron Neville |
| chain of Fools | Aretha Franklin |
| Cheap Wine | Cold Chisel |
| Cheeseburger in Paradise | Jimmy Buffett |
| Come Back again | Daddy Cool |
| Come Monday | Jimmy Buffett |
| Cool Drink of Water | Brookes & Dunne |
| Crazy Little Thing Called Love | Queen |
| Dancing Queen | Abba |
| Diamantina Drover | |
| Dixie Chicken | Little Feat |
| Don't Stop | Fleetwood Mac |
| Down on corner | Creedence |
| Downunder | Men At Work |
| Dreams | Fleetwood Mac |
| Eagle Rock | Daddy Cool |
| Every Breath | Sting |
| Every Little Thing | Sting |
| Everything I Do (I do it for you) | Bryan Adams |
| Feel Lucky | mary chapin Carpenter |
| Fins | Jimmy Buffett |
| Fisherman's Blues | Waterboys |
| Five Hundred Miles | Proclaimers |
| Five O Clock Somewhere | Jimmy Buffett & Alan Jackson |
| Flame Trees | Cold Chisel |
| Follow me | Uncle Kracker |
| Footloose | Kenny Loggins |
| Gamble everything for Love | Ben Lee |
| Give me one Reason | Tracey Chapman |
| Green River | Creedence |
| Happy Together | The Turtles |
| Harley & Rose | Black Sorows |
| Have I told you Lately That I love you | Van Morrison |
| Heartache Tonight | Eagles |
| Heaven | Bryan Adams |
| Hey Baby | DJ Otzi |
| Hey Jude | Beatles |
| Hit Me With Your Best Shot | Pat Benatar |
| Holiday | Jimmy Buffett |
| Home Among the Gum Trees | |
| Hot Hot Hot | Arrow |
| How Sweet it is To Be Loved by You | James Taylo |
| I Don't Wanna Know | Fleetwood Mac |
| If we hold on Together | Diana Ross |
| I'll Be Your Baby Tonight | Robert Palmer & UB40 |
| I'm a Believer | |
| It's only Natural | Crowded House |
| Khe Sahn | Cold Chisel |
| Kiss Me | Sixpence None the Richer |
| Kokomo | Beach Boys |
| La Bamba | |
| Lage Nome | Jimmy Buffett |
| Late in the Evening | Paul Simon |
| Lazin on a Sunny Afternoon | Kinks |
| Let's Dance | Chris Rea |
| License to chill | Jimmy Buffett & Kenny Chesney |
| Life | Des'ree |
| Lighthouse | The Waifs |
| Lights on the Hill | Slim Dusty |
| Listen to the Music | Doobie Bros |
| Little Further North | Graeme Connors |
| Little Sister | Ry Cooder |
| Long Train Running | Doobie Bros |
| Love is All Around | Wet Wet Wet |
| Love is in the Air | John Paul Young |
| Love will Keep us Alive | Eagles |
| Luka | |
| Maggie | Rod Stewart |
| Margaritaville | Jimmy Buffett |
| Mental Floss | Jimmy Buffett |
| Mercury Blues | Alan Jackson |
| Midnight Hour | Wilson Pickett |
| Montego Bay | Bobby Bloom |
| Moondance | Van Morrison |
| Most People I Know | Billy Thorpe |
| Mustang Sally | Commitments |
| My Baby | Cold Chisel |
| My Island Home | Christine Anu |
| Nips Are Getting Bigger | |
| Old Time Rock & Roll | Bob Seger |
| Pokarkareana | Kiwi Song |
| Poor Ned | Redgum |
| Put Your Records On | Corrinne Bailey-Grae |
| Razors Edge | Goanna |
| Red Wine | UB40 |
| Rhiannon | Fleetwood Mac |
| Rockin all over the World | Status Quo |
| Runaround Sue | Del Shannon |
| Runaway | Corrs |
| Sat Night ain't got nobody | Cat Stevens |
| Save Tonight | Eagle Eye cherry |
| Say You Love Me | Fleetwood Mac |
| Scar | Missy Higgins |
| Seven wonders | Fleetwood Mac |
| Shy Boy | Katie Melua |
| So young | Corrs |
| Soak up the sun | Sheryl Crow |
| Someone Else is Steppin In | Bondi Cigars |
| Something so Strong | Crowded House |
| Something to Talk About | Bonnie Raitt |
| Sounds of Then | Gangajang |
| Southern Cross | Crosby Stills & Nash |
| Southern Streamline | John Fogerty |
| Steal My Kisses | Ben Harper |
| Still Haven't Found | U2 |
| Still the One | Orleans |
| Still the One | Shania Twain |
| Strong enough | Sheryl Crow |
| Stuck in the Middle | Stealers Wheel |
| Superman | Five for Fighting |
| Sweet Caroline | Neil Diamond |
| Sweet Home Chicago | blues |
| Take it Easy | Eagles |
| Talk of the Town | Shane Howard |
| Tequila Sunrise | Eagles |
| The Gambler | Kenny Rogers |
| The Way | Fastball |
| Throw you Arms Around Me | Hunters & Collectors |
| Tide is High | Blondie |
| To Her Door | Paul Kelly |
| Too many Times | Mental As Anything |
| Torn | Natalie Imbruglia |
| Travelling Band | Creedence |
| True Blue | John Williamson |
| Truly Madly | Savage Garden |
| Twisting the Night Away | Sam Cooke |
| Unwell | Matchbox 20 |
| Walk of Life | Dire Straits |
| Walkin on Sunshine | Katrina & The Waves |
| Way Out West | Dingoes |
| Weather with you | Crowded House |
| When you say Nothing at all | Ronan Keating |
| Wild World | Cat Stevens |
| Wonderful Tonight | Eric Clapton |
| Yarrabah | Denis Rose |
| You make Lovin Fun | Fleetwood Mac |
| You Sexy Thing | Hot chocolate |
| Your Song | Elton John |